Take a glance at the works pianist Aaron Diehl has planned for his Corvallis concert – works by Roland Hanna, James P. Johnson, Fats Waller and Duke Ellington, among others – and you get the idea that Diehl plans an exploration of the huge role Black pianists played in the development of American jazz.
And that certainly is part of the picture Diehl plans to paint when he performs at The LaSells Stewart Center at 7 p.m. on Saturday, April 2. (See the sidebar for ticket information and other details.)
But Diehl, a New York-based pianist who's earned acclaim in jazz circles for his recordings and performances, also wants to broaden the picture. So his Corvallis program also reaches into unexpected corners for a jazz concert, with pieces by William Grant Still, considered the dean of African-American composers, and Nathaniel Dett, a Black Canadian-American composer who drew on the 19th century Romantic tradition as well as African-American folk music and spirituals.
"One of the points I always try to make, in American music especially and with African-American composers, is that it's really not a monolith," Diehl said in a recent interview for Corvallis OSU Piano International, the sponsor of the April 2 concert.
Pieces by Still and Dett, which bookend the concert, help make Diehl's point.
Still arguably is best-known for his symphonic works, most notably the Afro-American Symphony of 1930. For his Corvallis concert, though, Diehl is performing Still's "Seven Traceries" from 1939, a work of seven "free-form, mystical, abstract pieces that are just great," Diehl said. If you listen carefully, you might hear references to African-American folk vernacular, jazz or blues – but you'll also hear elements of French tonalism as well, he said.
And Dett's "Juba Dance," which closes out the recital, is the final movement of "In the Bottoms," a five-piece suite from 1914 inspired by African-American life in the river bottoms of the American South. "Juba Dance," Diehl said, is "really sort of a prelude to ragtime," but Dett also created music in the style of European Romantic composers that incorporated elements of spirituals.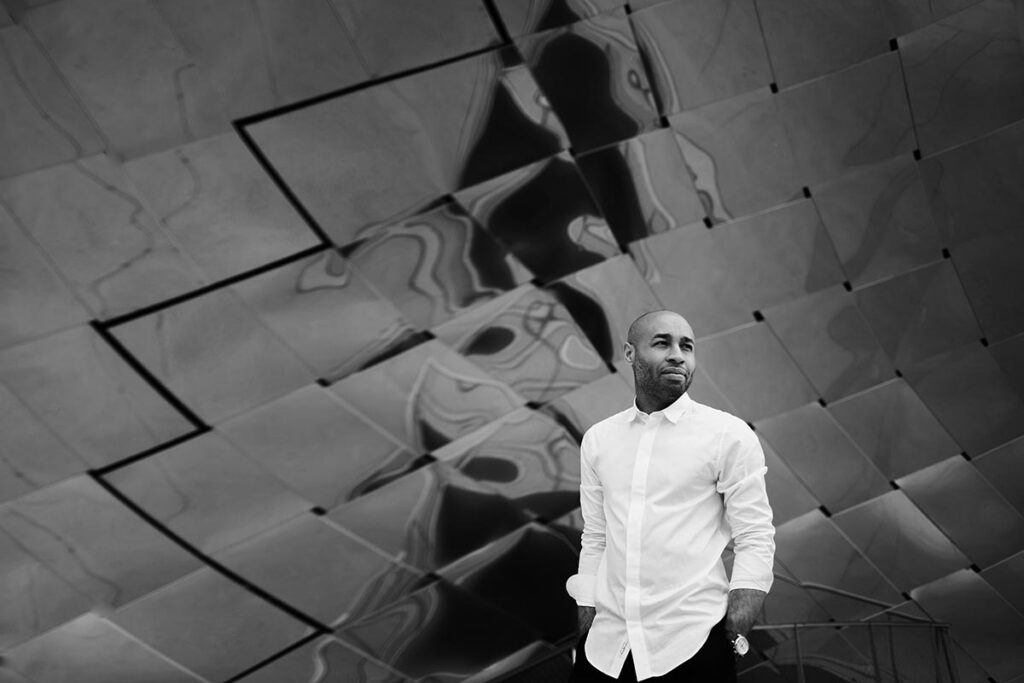 Diehl's program also includes pieces by Fats Waller, James P. Johnson and Willie "The Lion" Smith – three masters of the East Coast style of jazz piano playing called stride. In stride piano, the player performs large intervals with the left hand, allowing the pianist to function as a one-person band, playing bass accompaniment and melody at the same time. The style also features highly syncopated rhythms.
Stride can be brutally difficult to play – one of Smith's stride compositions is called "Finger Buster." (Diehl is performing the somewhat more reflective Smith tune "Fading Star" in Corvallis.) But there's one constant to even the more athletic stride pieces, he said: "With any of the syncopated music, the key first of all is always to swing. … (At) the very start, at the very foundation, it has to feel right. So that's where the challenge really lies, I think."
Diehl's program also includes "Century Rag," a piece by jazz pianist Roland Hanna that Hanna recorded in 1987 and a solo piano version of Duke Ellington's "New World A-Comin'," the rhapsody that Ellington originally wrote in 1945 for piano and band. (The title comes from a 1943 book of the same name by Black journalist and author Roi Ottley, who documented the lives of African Americans in Harlem during the 1920s and 30s and their hopes for a better future.)
All in all, Diehl said, it makes for "a pretty laid-back program," and it's one that draws on Diehl's musical loves, from the young pianist who was enthralled by the "absolute brilliance" of Bach to the jazz pianists who caught his ear as a teenager – players like Art Tatum and Oscar Peterson. "They really knew how to play the piano," Diehl said. "To me, that's just fun, the challenge of it. It's simply just a lot of fun."
"There are so many different sources of influences that many of these composers drew from," Diehl said. "It's very easy from the marketing standpoint to put labels on genres and things like that, but it really is a melting pot when it comes to music, if you look under the hood."
—Mike McInally