For South Korean pianist Yeol Eum Son, the sonata for piano is "one of the most ultimate forms of classical music."
But the sonata (a composition, usually for a solo instrument or small ensemble, that typically consists of two to four movements) comes in all shapes and sizes – after all, composers have been writing them at least since the 18th century.
So consider the program Son has assembled for a Sunday recital in Corvallis as a grand tour of sonatas, with selections ranging from a sonata originally written for the harpsichord in the 18th century to a 1989 work that straddles the line between jazz and classical.
"I just wanted to explore all different types of the sonata form, from different times and different regions and, yes, different conceptions," Son said in a recent interview with Corvallis-OSU Piano International.
Son performs at 4 p.m. Sunday, March 6 at the LaSells Stewart Center in Corvallis. The concert is part of the Corvallis-OSU Piano International Steinway Piano Series.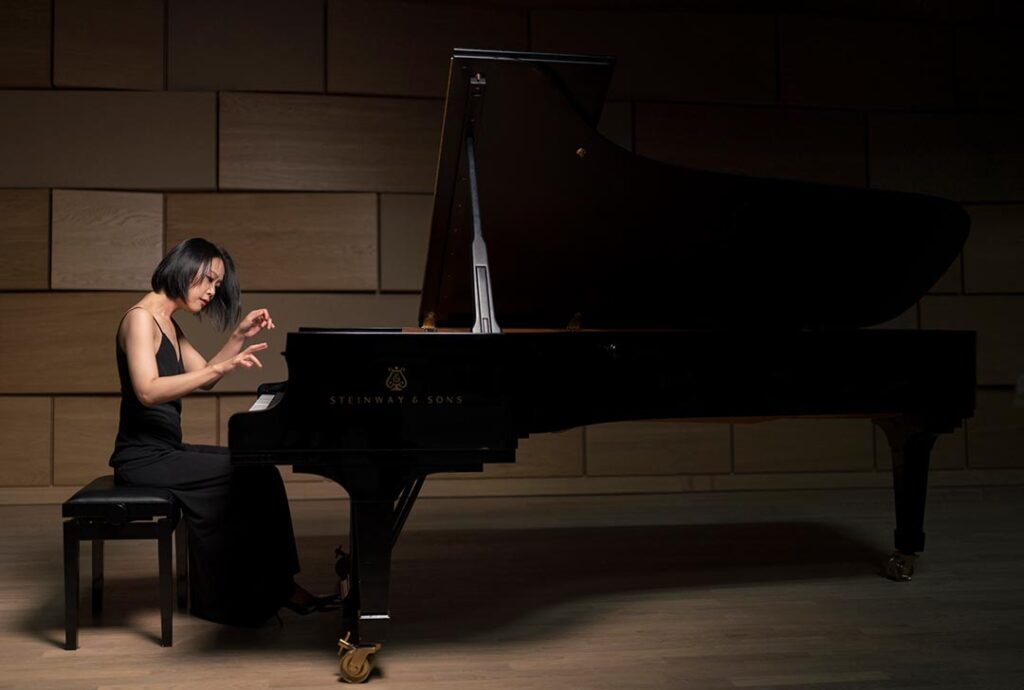 Her Corvallis program satisfies another goal she likes to achieve in her performances, both live and in the recording studio: She prefers to mix familiar works (Sunday's program includes pieces by Mendelssohn, Prokofiev and Ravel) with works that audiences might not have heard before. Sunday's concert, for example, begins with that harpsichord sonata by Baldassare Galuppi – a composer who was considerably more famous in the 18th century than he is today.
And the concert ends with a showstopper: Nikolai Kapustin's Sonata No. 2 from 1989, a 25-minute whirlwind that sometimes sounds improvised, but isn't: Kapustin was a stickler for writing down every single note – and, for this piece, that's a lot of writing.
"It's really a very difficult piece for many reasons, because it's such a hybrid piece between jazz and classical," Son said. "It has a lot of elements," including a touch of the avant-garde. "And the harmony progression is so impressive that it's something I hadn't experienced before. It was quite a challenge for me to learn this piece in the beginning."
Performing it live provides a challenge as well: "It never stops, it never pauses, it goes on and on and on and keeps developing. It's actually really fascinating."
Between the Galuppi and the Kapustin works, Son has sandwiched Mendelssohn's Sonata No. 2 in G minor (written when the composer was just 12 years old), Prokofiev's Piano Sonata No. 3 in A minor ("From Old Notebooks") and Ravel's "Sonatine."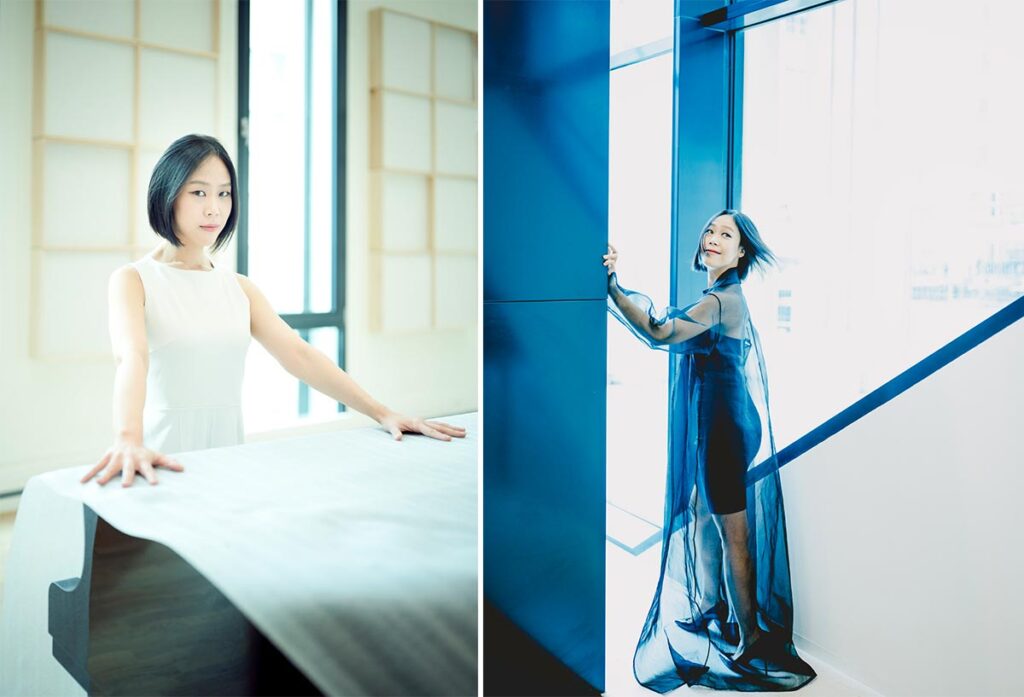 The 35-year-old Son has been playing the piano since she was 3½ — and would have started a year earlier, she said, but she was rejected by the piano teacher at that time for being "too little. She told me to come back a year later."
Son did. And she's been playing piano ever since, performing in venues around the world (including a 2004 performance with the New York Philharmonic) and racking up awards, including the Silver Medal at 2011's International Tchaikovsky Competition. She started her recording career when she was 18, with a 2004 recording of Chopin's Etudes. In 2021, she released an album of Kapustin's music, including the sonata she's performing in Corvallis.
Considering her long list of albums, it's surprising to learn that she used to dislike recording sessions: "I just didn't like it at all when I was younger," she said. "Now, I've discovered the beauty of it. Recording something that will last longer than you, longer than me, that's the part I value."
In fact, in the days before she flew out of Korea for the Corvallis show and a handful of other dates on the West Coast, she worked on her latest recording project, the complete Mozart piano sonatas. "It's a big project but I'm hoping it will be completed soon," before the end of the year, she said.
Son isn't a stranger to Corvallis: She played a date in 2019 as part of that year's Corvallis-OSU Piano International series. And, although so many of the concerts a musician performs on tour eventually must blend into a blur, she said she remembers that stop in Corvallis: "I totally remember every minute I spent in Corvallis; it was so special, because of the people I met there. … Everyone was so completely enthusiastic about music and piano playing. … Not every city is like this, even big cities, major cities. It is very, very rare to find this quality."