People and Pianos Day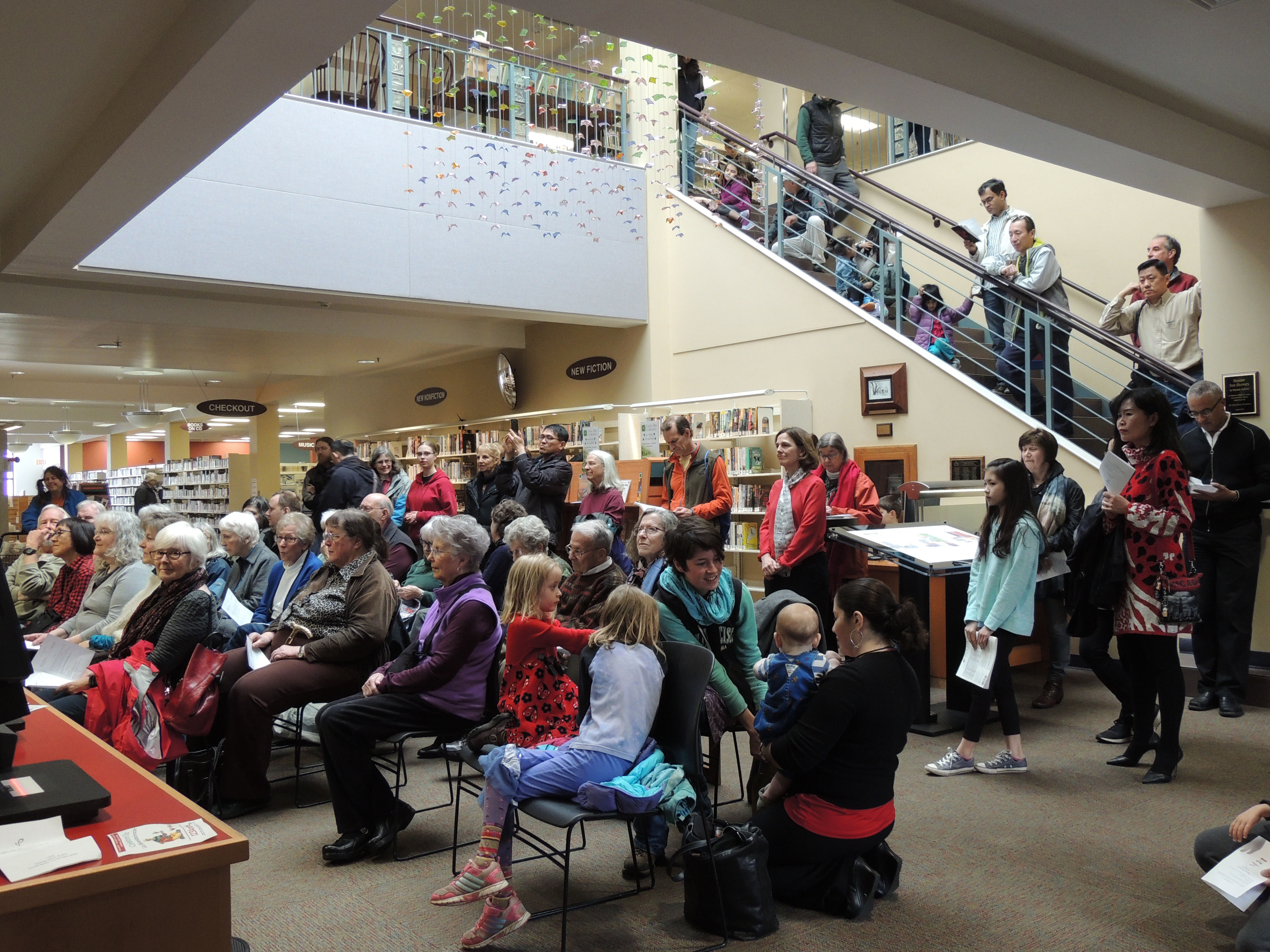 Welcome to Corvallis-OSU Piano International's People and Pianos Day, where we transform the Corvallis Public Library into a pianistic carnival!
Highlights of our celebration include the popular Children's Concert, performances in the lobby, mini talks and readings, and our featured presentation with pianist Alpin Hong – known as "the modern day Pied Piper" – sharing his insights and performing Gershwin's Rhapsody in Blue.
All events are free to the public.
Saturday March 2, 2019
10:30 am      Children's Concert: Snakes, Sharks, and Swans—A Whimsical Tour with Cello and Piano  
Victoria Wolff, cellist and Rachelle McCabe, pianist
11:30 am    Piano music in the Lobby
1:00 pm      Feature Program in the Meeting Room, with a 9-foot concert grand piano
Welcome  — COPI president Bonnie Esbensen
A Moving Performance
COPI Board Piano Quartet
Pianist and Poet: A Father and Daughter Collaboration
David Nembhard, pianist & Naomi Nembhard, poet
Passion and Process: Further Reflections on Chopin's Winter Wind
Keenan Cabrera, pianist  
The Piano Breathes: Liszt's Un Sospiro
Haoyang Jiang, pianist
The Pianist Invents: Transformation of a Musical Idea
Greg Starr, composer and pianist
The Piano Celebrates: America from West Side Story by Bernstein
Aaron and Abby Cohen, Rachelle McCabe, pianists
The Piano Transforms: Prokofiev's Tale of the Old Grandmother and Toccata in A minor
Michael Gu, pianist
     Featured Presentation – Transformers: More Than Meets the Ear
Alpin Hong, pianist
An interactive and entertaining conversation that shows how composers can depict actions and create musical moods in ways that the audience can directly experience. The program celebrates the connections between classical music and television, movie, and video game soundtracks. Hong goes on to share how learning to perform transforms anyone's ability to have confidence and succeed in any area of life.
For the grand finale, Hong will perform George Gershwin's Rhapsody in Blue!